Synthia in the Cyber Crypt – kartridż

Jedna z najciekawszych gier stworzonych w Shoot'em Up Construction Kit, (czyli edytorze strzelanek). "Synthia" to gra, w której nie posiadamy żadnej broni pozwalającej na strzelanie. To przygodowa gra zręcznościowa w stylu serii "Dizzy".
Pomóż cybernetycznemu stworzeniu nazwanemu Synthia przetrwać w nieprzyjaznym środowisku oraz uratować jej matkę przed nieznanym zagrożeniem.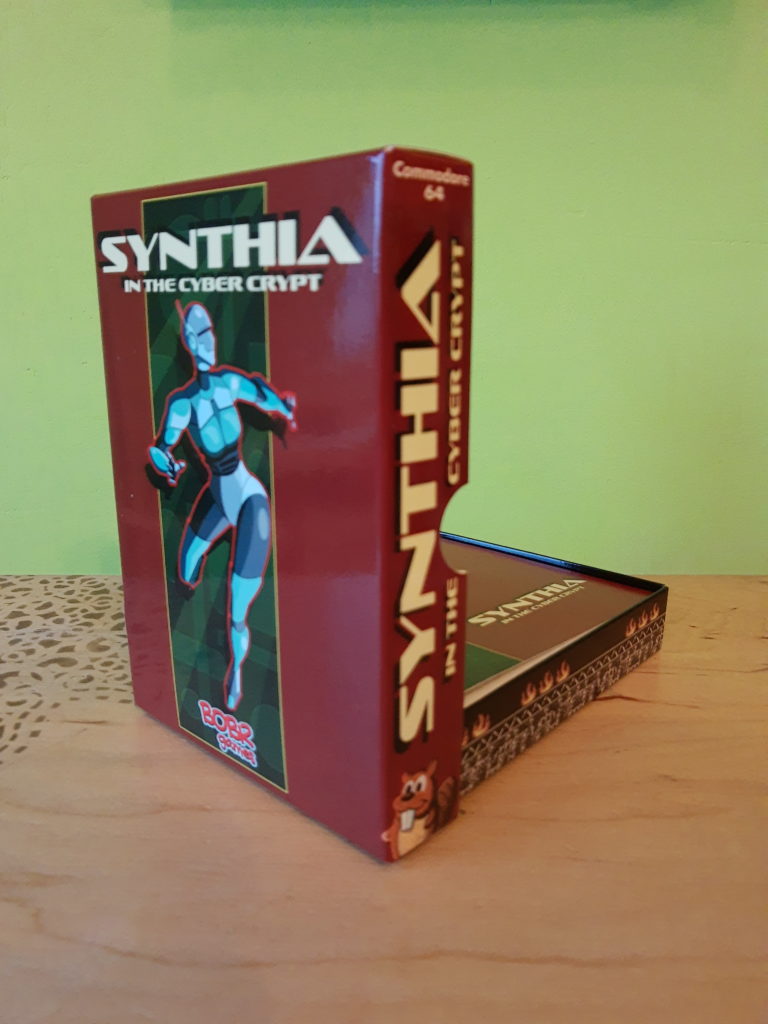 Możesz zamówić ten kartridż w naszym sklepiku.
Wewnątrz błyszczącego, kartonowego pudełka znajdziesz:
– wyjątkowy kartridż z efektami świetlnymi (zobacz film),
– 12 stronicowa książeczka zawierająca historię wprowadzającą w grę oraz instrukcje (w języku angielskim),
– składaną mapa świata gry,
– futurystyczny identyfikator,
– naklejkę.
Credits
Game created in SEUCK by Eleanor Burns and Richard Bayliss
Cover Graphics by Simon Butler
Loading screen by Federico Sessler