Space Collection – cartridge
A set of four games that have a common theme. This time, we are going into space! A diverse set of genres, allows to choose a game nicely fitting into current mood. You will have a chance to go for an adventure, try your luck with a logic game or just shoot some alien scum out of the universe.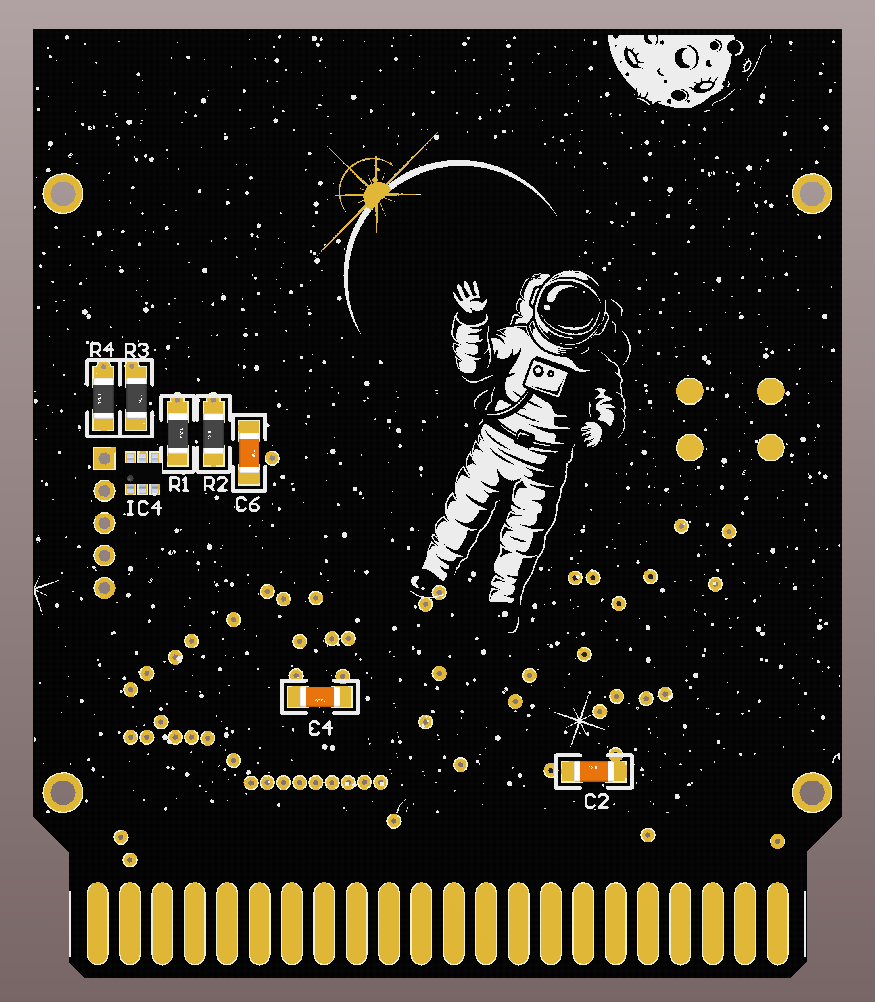 All of the games will have some features not implemented in the digital version currently available in their digital releases. The cartridge will have some light effects like our previous release "Synthia in the Cyber Crypt"
More details soon, stay tuned!
Babylon's Ark
by Vintage Computing Carinthia

Flying Saucers
by Black Hole
Space Firehawk
by Karsten Senkel
Space Planters
by Vintage Computing Carinthia