Retrosouls Collection – cartridge

This double release contains two games from Retrosouls Team: "Old Tower" and "Alter Ego".
Both games have a tiny character to control. This does not relate to the amount of fun that these games offer!
To succeed in both "Alter Ego" and "Old Tower" you need to practice not only your skill, but also your wits. These games may look like regular platform games, but there is a lot of thinking and planning involved in actual gameplay.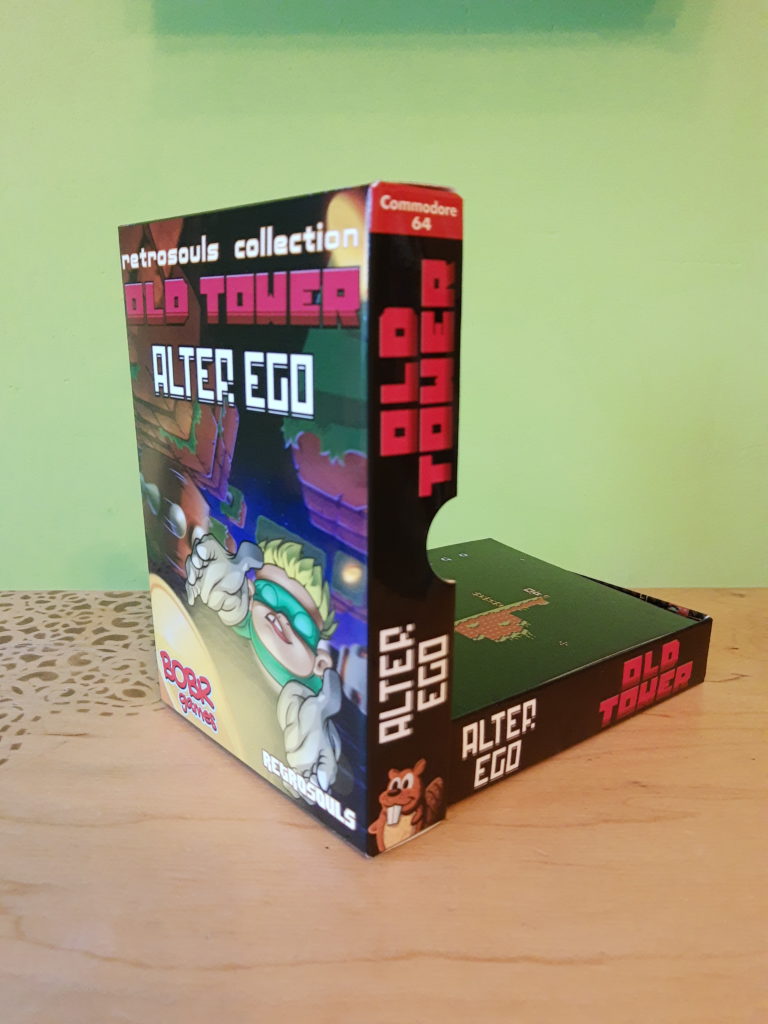 You can order the cartridge in our Little Shop.
In a glossy small factor cardboard box you will find:
– a cartridge,
– 8 page manual booklet,
– an ornamented metal coin,
– a postcard,
– a sticker.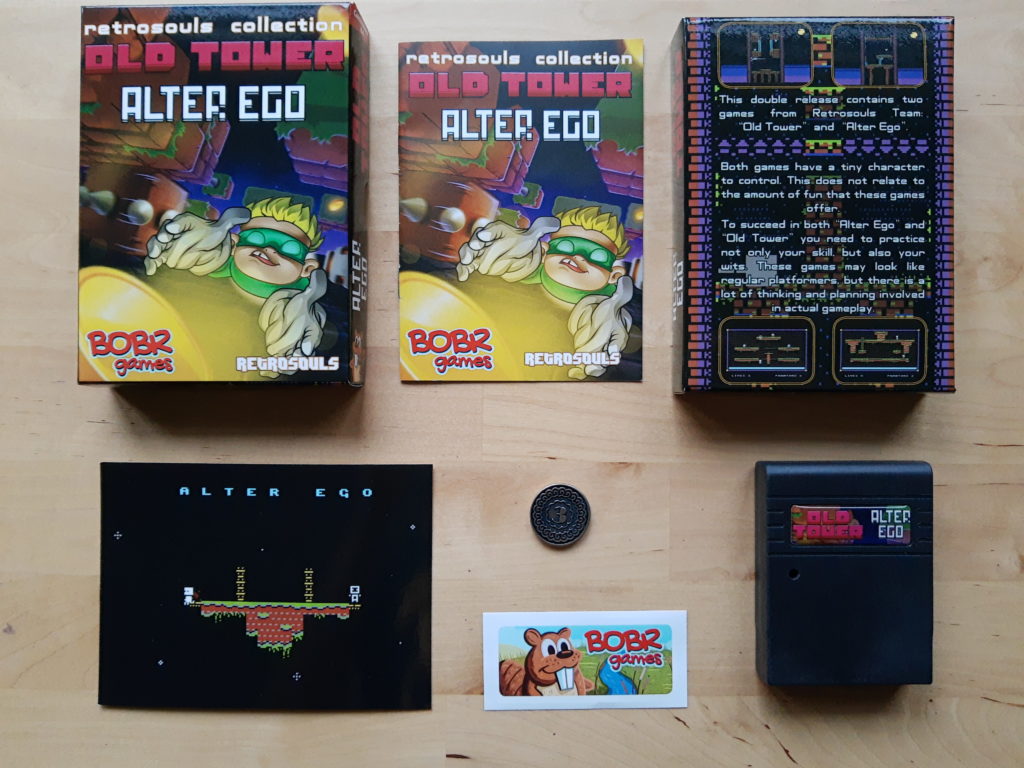 If you prefer the game in a VHS box, please let us know via contact form.
Old Tower
Alter Ego
Visit author's page and check the games for free: retrosouls.net
Credits
Old Tower
Game by Denis Grachev
Music by Oleg Nikitin
Pixels by Ivan Seleznev
Thanks to Artem Vasilyev
Inspired by "Tomb of the Mask" from Playgendary
—
Alter Ego
Game by Denis Grachev