Single Button Games Collection – cartridge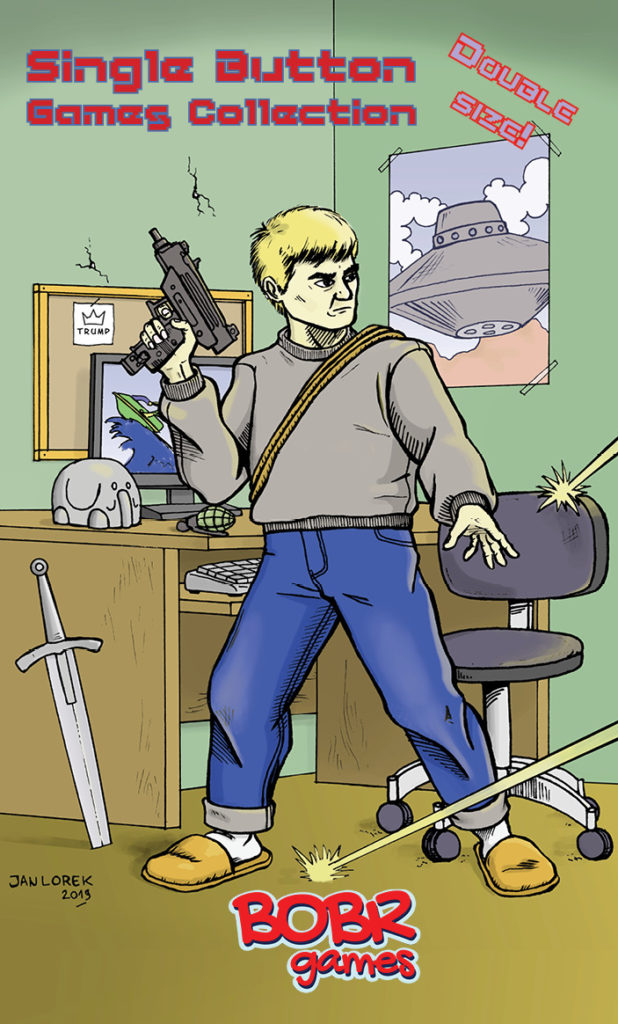 Both Single Button Games Collections together on a single cartridge. How cool is that? You can just plug the button, stick in the cartridge and have a nice little party with games that are easy to learn but usually quite hard to master. Have Fun!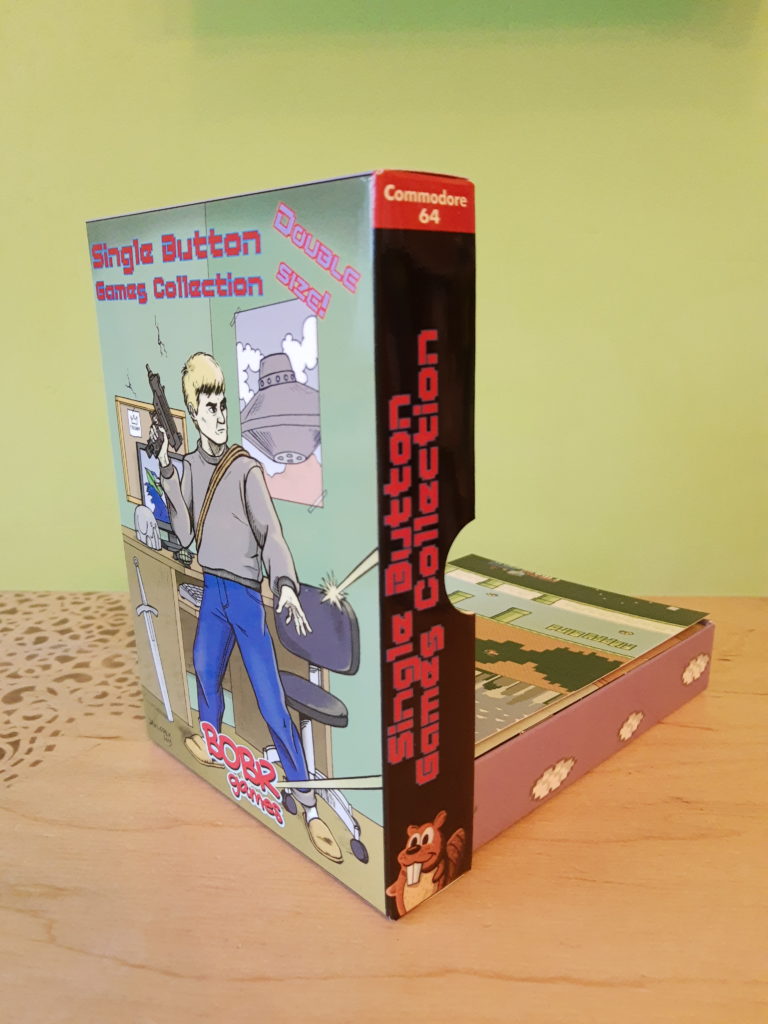 In a glossy small factor cardboard box you will find:
– a cartridge,
– 16 page booklet with information about all of the games plus a type-in bonus game "Highway Hoppers",
– a sticker,
– a postcard.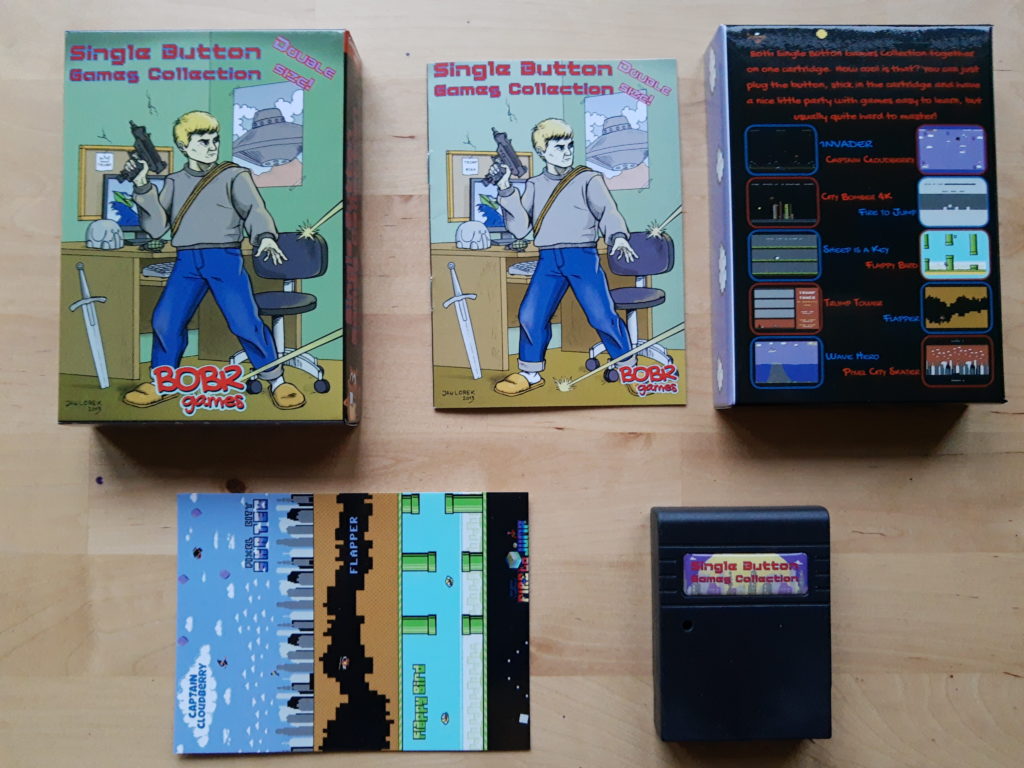 List of games included in this collection:
1NVADER
Visit author's page: darrenfoulds.com
Check the game for free: darrenfoulds.itch.io
Captain Cloudberry – Episode IV : Helium
Visit author's page and check the game for free: megastyle.itch.io
City Bomber 4k
Visit author's page and check the digital version (slightly varies from the cartridge release) of the game for free: megastyle.itch.io
Fire to Jump
Visit author's page: www.softwareofsweden.se
Check the game for free: csdb.dk
Sheep is a Key
Visit author's page and check the game for free: thesuperfrog.itch.io
Flappy Bird
Visit author's page and check the game for free: sos.gd
Trump Tower
Visit author's page and check the game for free: megastyle.itch.io
Flapper
Visit author's page: georg-rottensteiner.de
Check the game for free: csdb.dk
Wave Hero
Visit author's page and check the game for free: c64prg.appspot.com
Pixel City Skater
Visit author's page and check the game for free: med64.wordpress.com