Synthia in the Cyber Crypt – wyjątkowy kartridż C64

Jedna z najciekawszych gier stworzonych w Shoot'em Up Construction Kit, (czyli edytorze strzelanek). "Synthia" to gra, w której nie posiadamy żadnej broni pozwalającej na strzelanie. To przygodowa gra zręcznościowa w stylu serii "Dizzy".
Pomóż cybernetycznemu stworzeniu nazwanemu Synthia przetrwać w nieprzyjaznym środowisku oraz uratować jej matkę przed nieznanym zagrożeniem.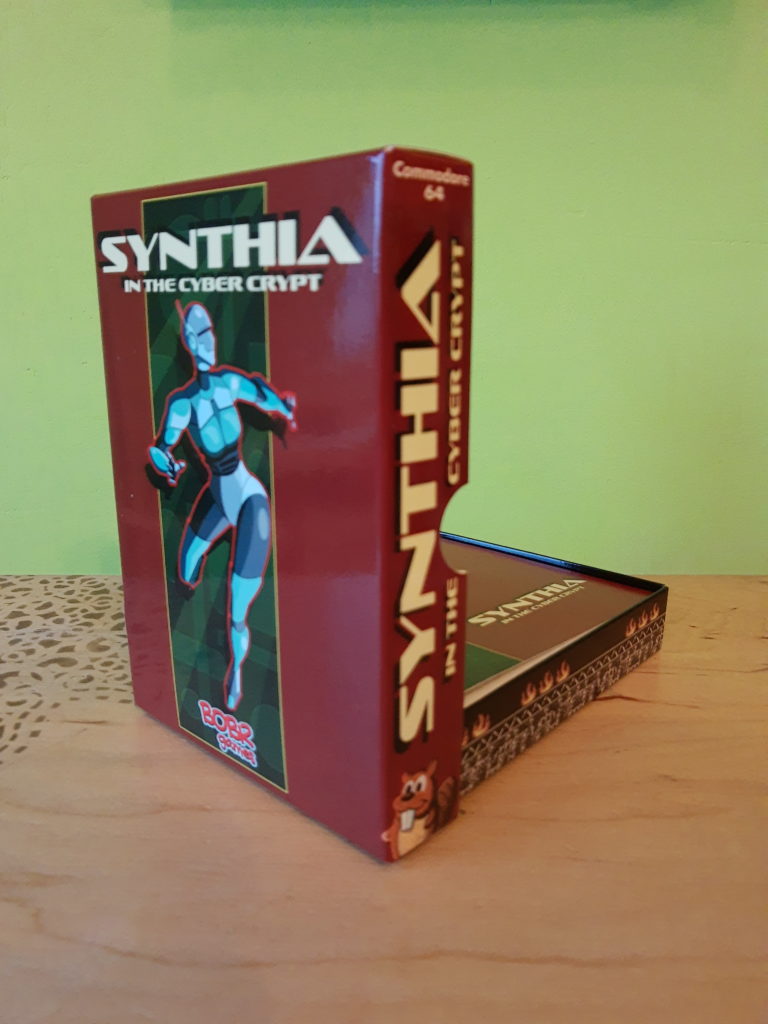 ---
Możesz zamówić ten kartridż w Bobrzym Sklepie.
---
Wewnątrz błyszczącego, kartonowego pudełka znajdziesz:
wyjątkowy kartridż owinięty przewodem światłowodowym, z efektami świetlnymi (zobacz film),
12 stronicowa książeczka zawierająca historię wprowadzającą w grę oraz instrukcję (w języku angielskim),
składaną mapę przedstawiającą świat gry,
futurystyczny identyfikator, należący do twórczyni "Synthii",
naklejkę.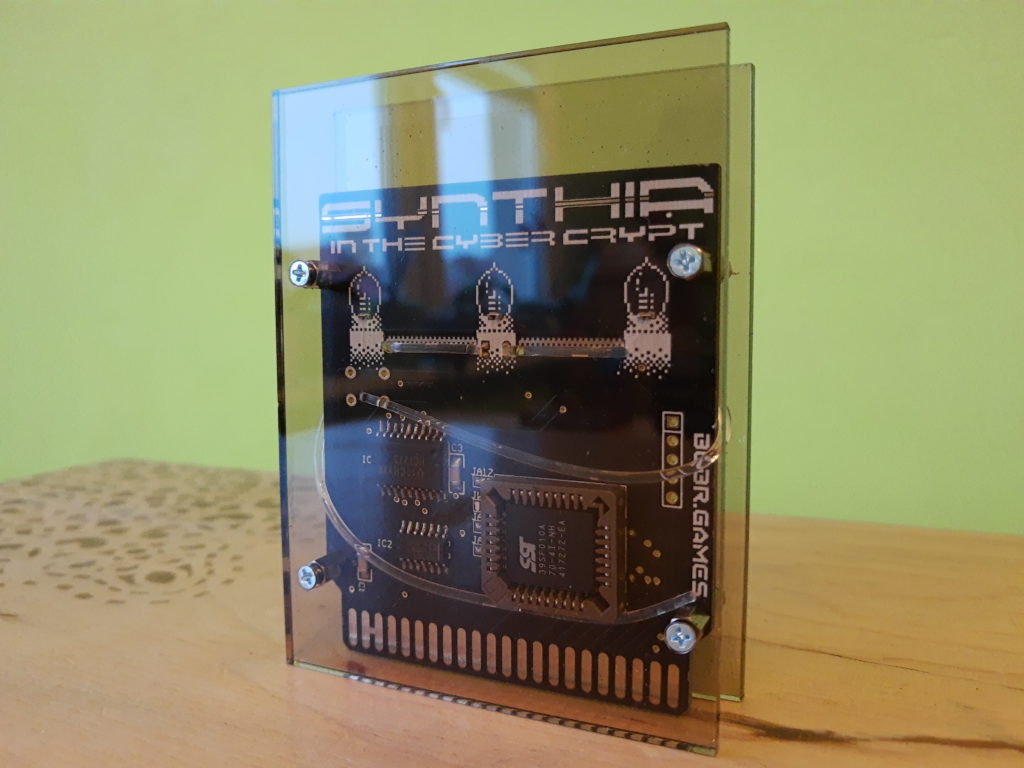 Credits
Game created in SEUCK by Eleanor Burns and Richard Bayliss
Cover Graphics by Simon Butler
Loading screen by Raffox