This is a collection of games coded by Darro99. When you will look at the titles you should notice that none of the games is based on a similar gameplay. Also, each production is placed in a totally different setting. There are dangerous plants, outer space laser fights, underground river labyrinths…
Polska wersja strony ten strony już wkrótce.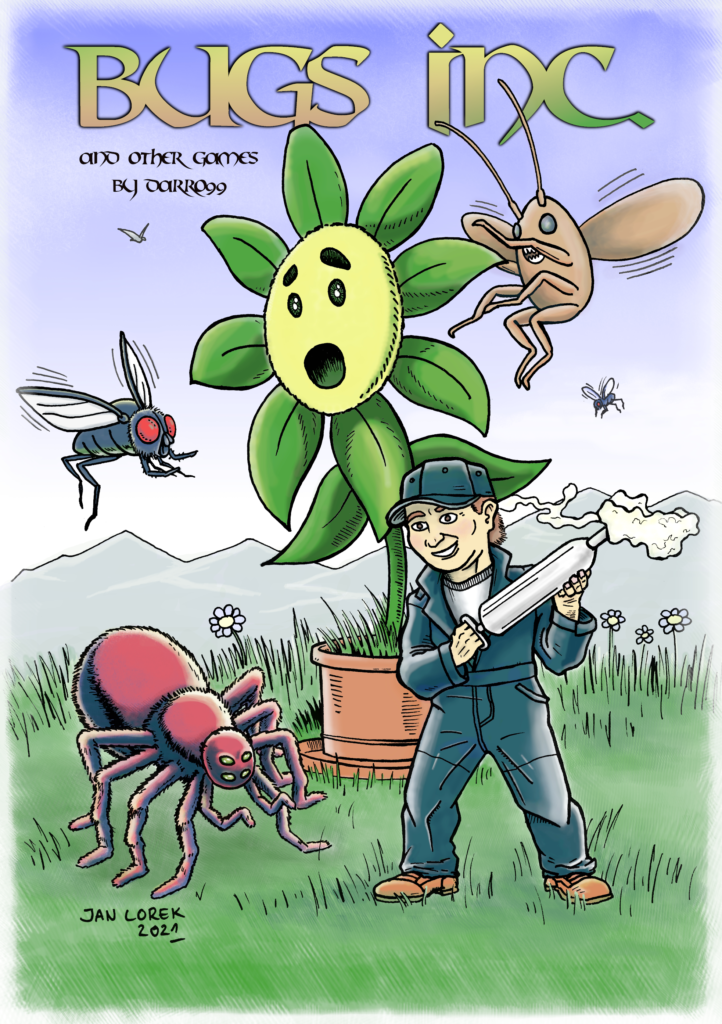 In a glossy small factor cardboard box you will find:
cartridge with a 3d sticker in a foam insert containing four games,
digital soundtrack included on the cartridge for Bugs Inc. and 4M.Arena,
8 pages manual booklet with information about each game,
a pixelated postcard designed,
a small bag with game logo to keep your plant seeds safe,
a round bottle opener with a magnet,
a sticker.
You can order the cartridge in Our Little Shop.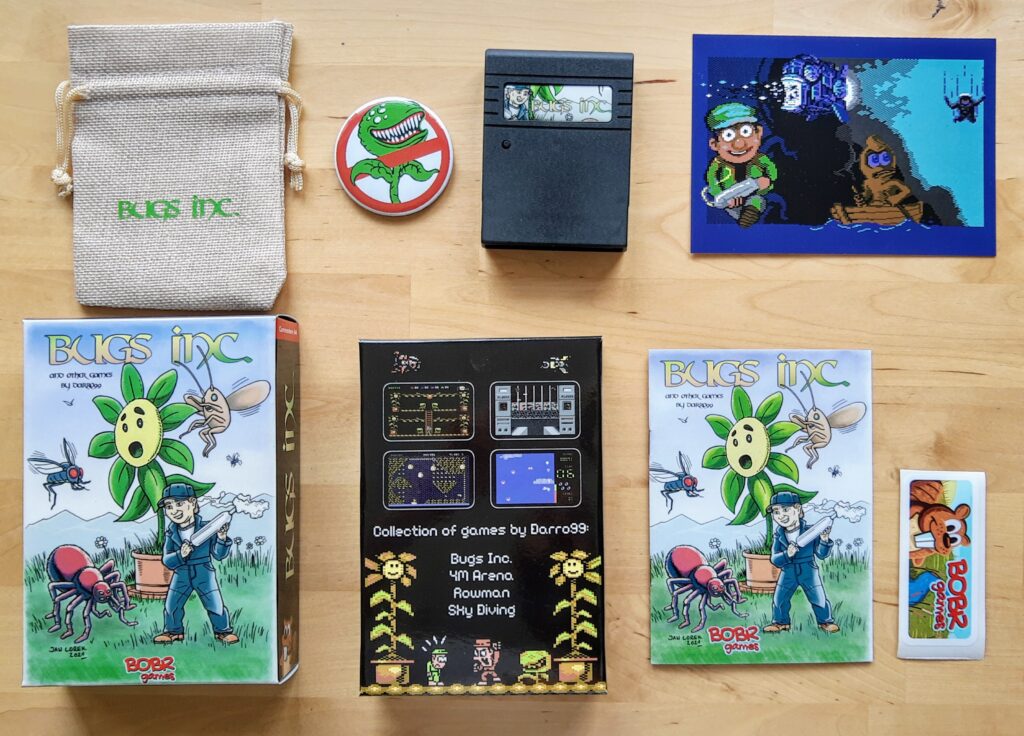 List of games included in this collection:
Bugs Inc.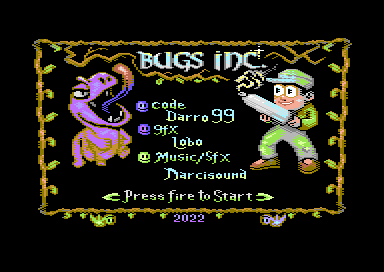 Welcome new member of the great Bugs Incorporated family. Your first mission will be to exterminate the giant worm pests called 'Giant malum cimex' and the spiders 'Aspersos maculis aranea giant'. Their favorite food is the species
of flowers 'Meridionali flos giant'. Your main tool will be your Comm-0-do-re 64 sprayer, which will eliminate each
of them effectively.
Credits
Programming and idea: Darro99
Graphics: Lobo
Music: Narcisound
---
4M.Arena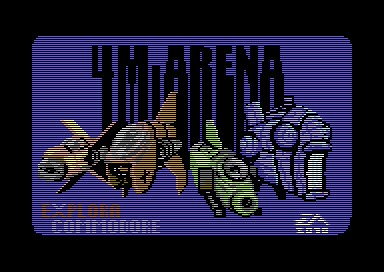 Four teams has been confronting its spacecrafts for the sake of victory…
But nowadays no one remember how this competition began…
Welcome to the MCMLXXIV edition of the final confrontation between the first teams to win supremacy between systems. Four ships at your disposal. Choose and fight in each of the four arenas to win the victory over your opponents…
Credits
Programming and idea by Darro99
Graphics by Errazking
Music by Narcisound
---
Rowman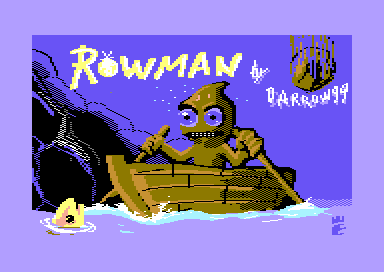 Help Rogelio to find the exit of the labyrinth of caves in which he has entered looking for the best fish for his dinner. The caves are unstable and rocks are constantly falling from the ceilings. Luckily Rogelio has the power to increase
the water level. There are four exits from the maze, get out through one of them. Luck… you will need it…
Credits
Programming and idea byDarro99
Graphics by Errazking
Music by Narcisound
---
Sky Diving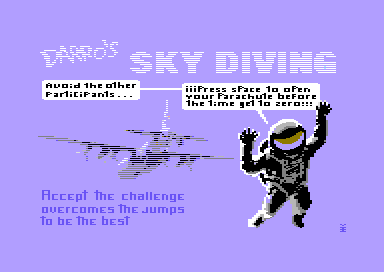 Accept the challenge of the craziest jump race in history. Overcome TEN jumps to win the cup and be the best
in SKY DIVING! Avoid the other participants. You only have five helmets! Press space to expand your parachute before the time reaches zero. Accumulate as little time as possible if you want to access both last jumps.
Credits
Programming and idea by Darro99
Graphics by Errazking
Music by Uctumi
---
You can check the digital version of all of the games at Darro's itch.io page.
---
Cover art by Jan Lorek
Cartridge menu graphics by Lobo