Dagon's Awakening – cartridge C64
In this game, created in a collaboration between Vintage Computing Carinthia and Bobr.games you take on the role of a member of the Esoteric Order of Dagon who is on his way to perform a ritual to awaken Dagon, a giant ancient with a visage enough to drive mortals insane. The setting is inspired by the stories of H.P. Lovecraft and the game has several endings. Enjoy!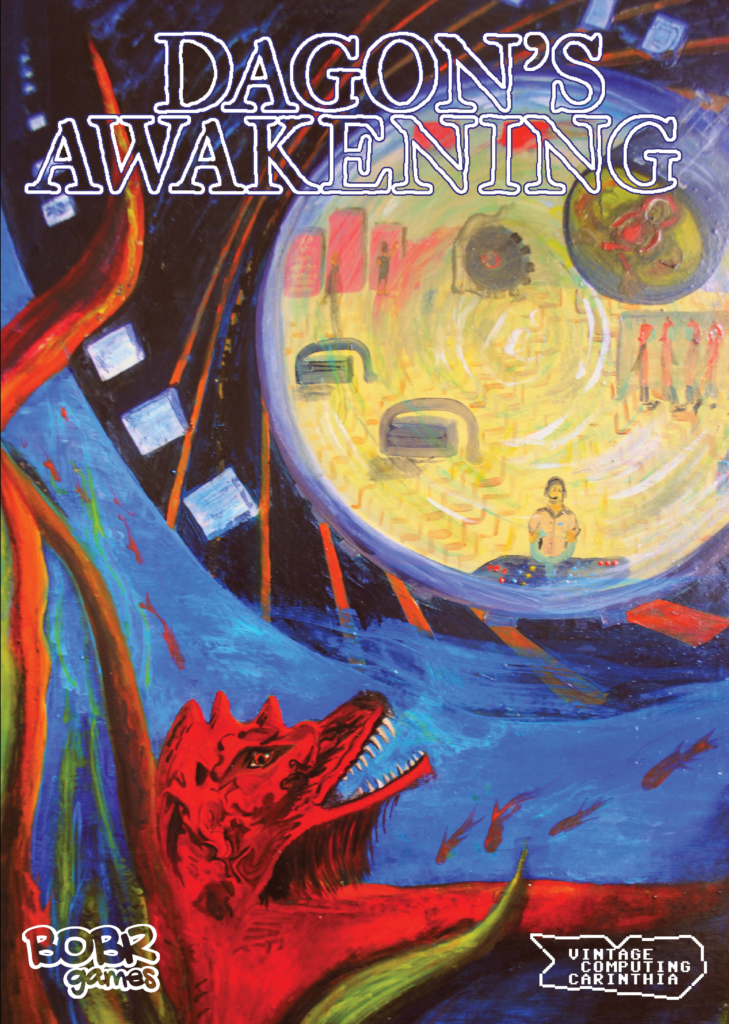 ---
You can pre-order the cartridge in our Beaver's Shop.
---
In a glossy small factor cardboard box you will find:
cartridge with a 3d sticker in a foam insert,
an Elder Sign amulet,
a 12 page manual booklet,
a mini-poster with a comic,
a postcard,
a waterproof sticker.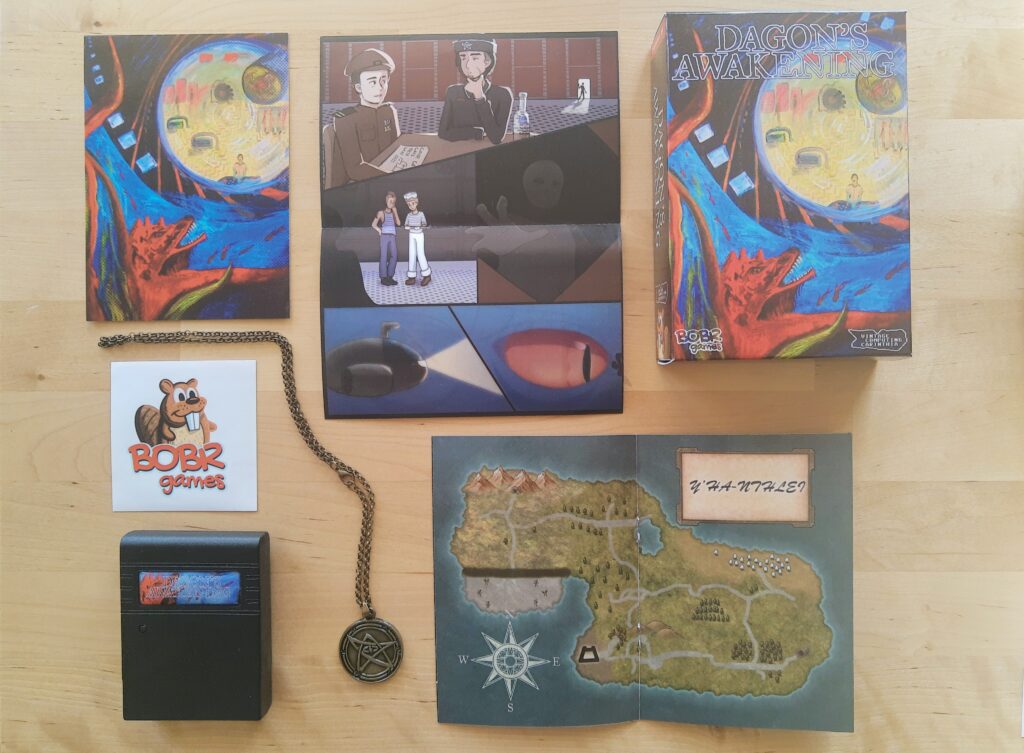 ---
This release of "Dagon's Awakening" has a few enhancements compared to the version published on the Underwater Collection:
new full screen intro and ending graphics by Igor Errazkin,
full translation into 7 additional languages: German, French, Polish, Slovene, Italian, Spanish and Catalan,
manuscript integrated into the game, as an item.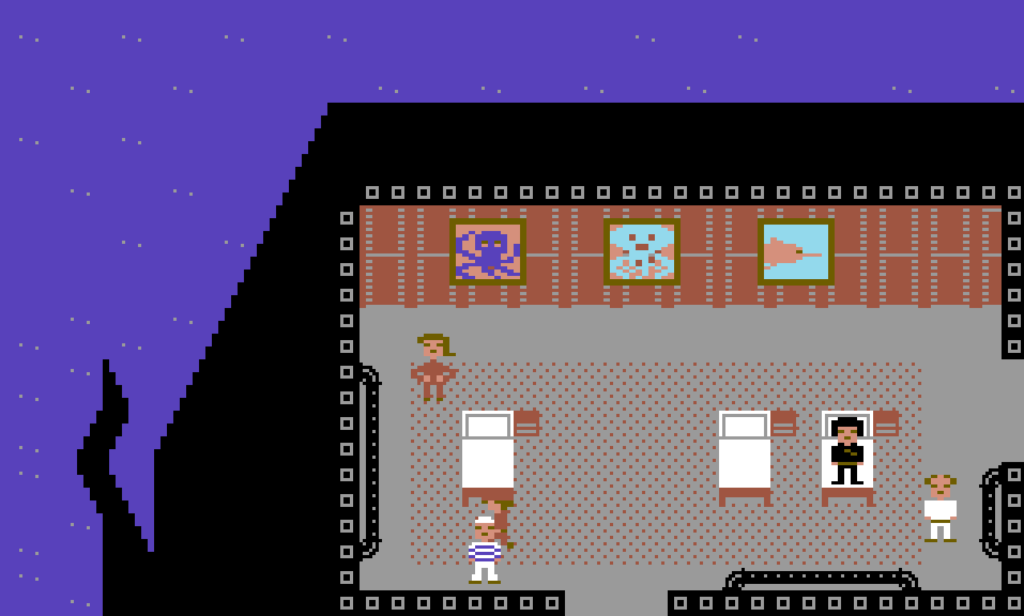 ---
If you prefer digital version, please visit Frodewin's itch.io page.
---
Credits
Code: Wil Elmenreich
Graphics and level design: Martin Roscher
Music: Emre Cakir
Story: Łukasz Bobrecki
Logo: Raffox
Title and ending screens: Igor Errazkin
Testing: Louie Dimovski, Marsha Roscher
Cover art: Wioletta Mularz
Comic: Marsha Roscher
Cartridge menu graphics: Martin Roscher
Additional help: Darro99
---
Translations
Deutsch: Wil Elmenreich
Français: Wil Elmenreich, Hafsa Bousbiat
Polski: Łukasz Bobrecki
Slovensko: Miha Grčar
Italiano: Giuseppe Catalano
Español, Català: Bieno Martí Braitmaier
---