Millie and Molly – cartridge C64

A critically acclaimed puzzle game coded and designed by industry veterans for the Commodore 64. A unique feature of a time rewind makes the game less frustrating for beginners while the difficulty of later levels can be a challenge even for seasoned players.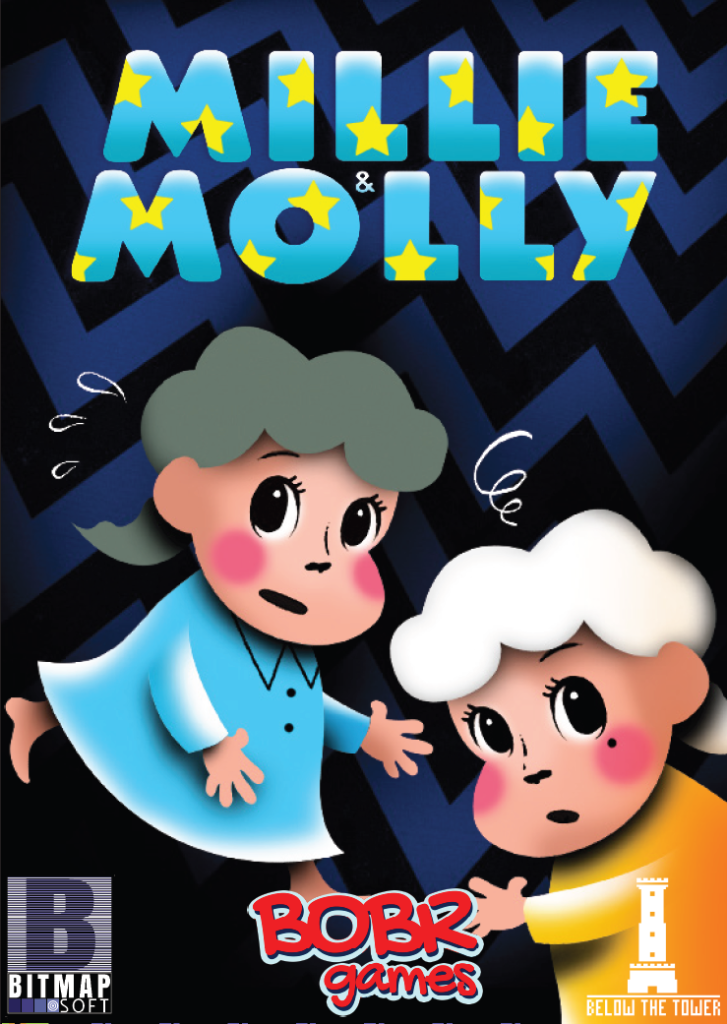 ---
Boxed version was available in a glossy small factor cardboard box that included:
a cartridge with a 3d sticker in a foam insert,
8 page booklet with instructions for game,
a glossy key-chain with graphics from the game,
a postcard,
a sticker.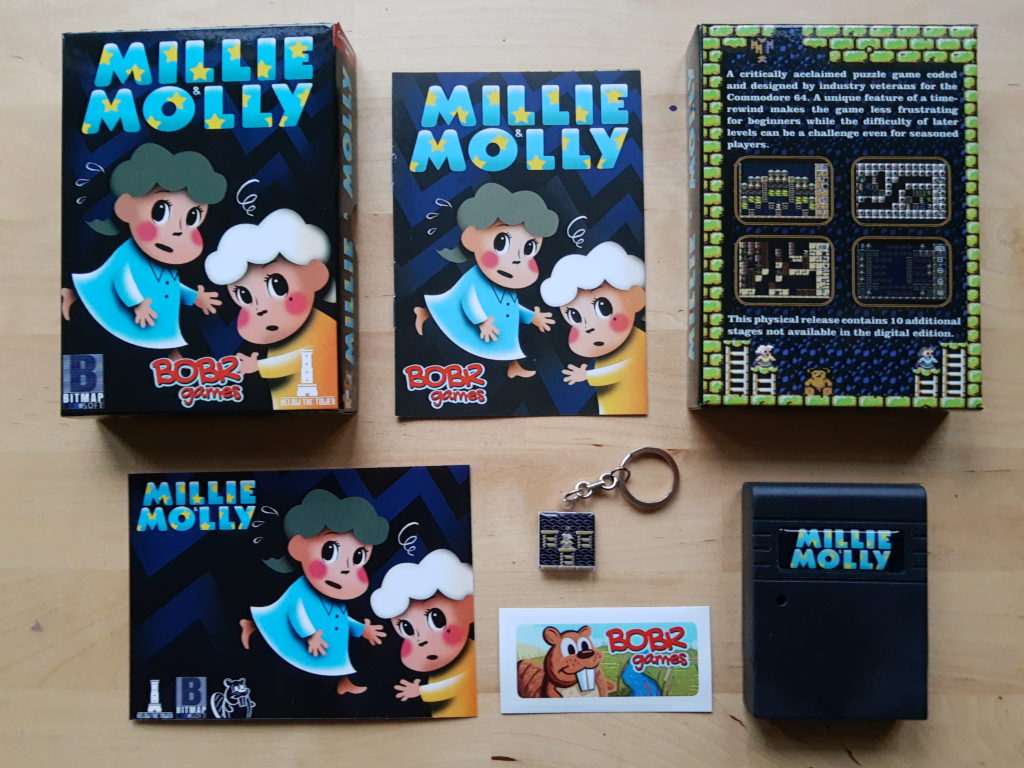 ---
The physical release contained 10 additional stages not available in the digital version.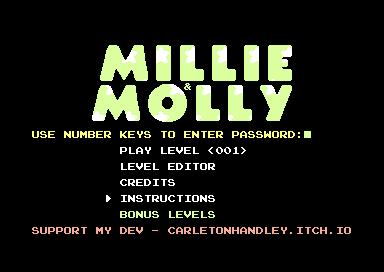 ---
If you prefer tape or disk version please visit Bitmap Soft shop or Carleton's itch.io page for the digital release.
---
Credits
Code: Carleton Handley
Puzzle Design: Chun Wah Kong, Patsy Chim
Graphics: Saul Cross
Music: Hans Axelsson-Svala
Cover Picture: Flemming Dupont
QA: @tonik_c64