Robot Jet Action – cartridge C64
Robot Jet Action is a classic arcade-style platform game for the Commodore 64. The game was created as part of the Commodore computer enthusiast portal: C64portal.pl. In the game, the player controls a small robot with a joystick. Use the fire button to activate the jetpack, by holding down the fire button, the Robot flies higher and higher.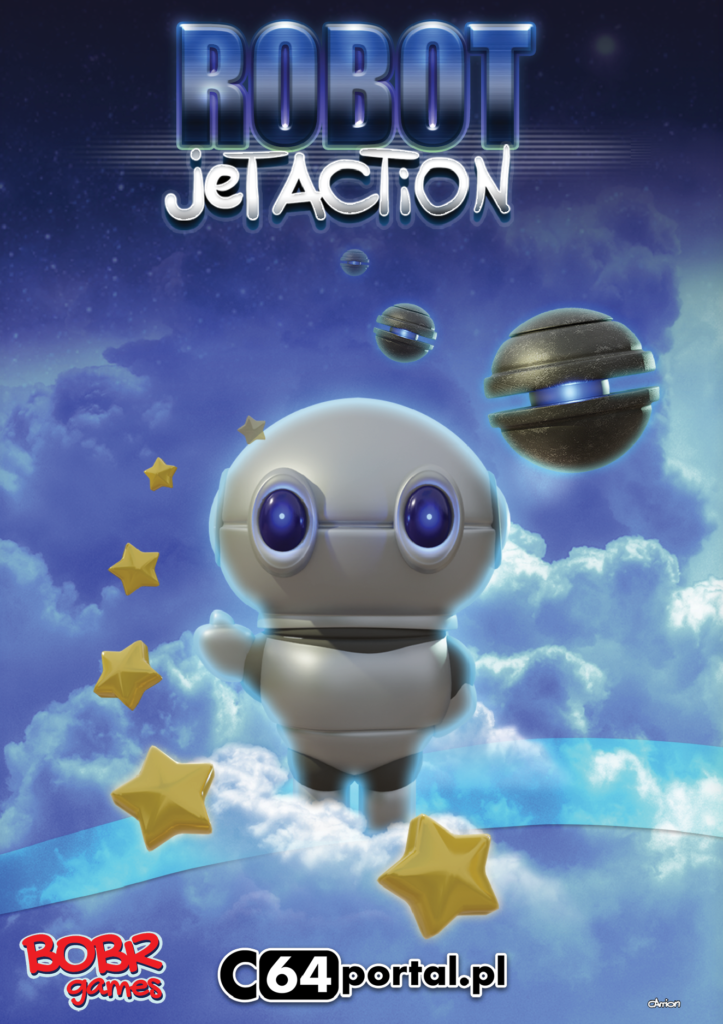 ---
You can order the cartridge in our Beaver's Shop.
---
In a small factor cardboard box you will find:
cartridge with a 3d sticker in a foam insert,
an 8 pages booklet with a manual for the game,
two magnets with the robot,
a postcard,
a sticker.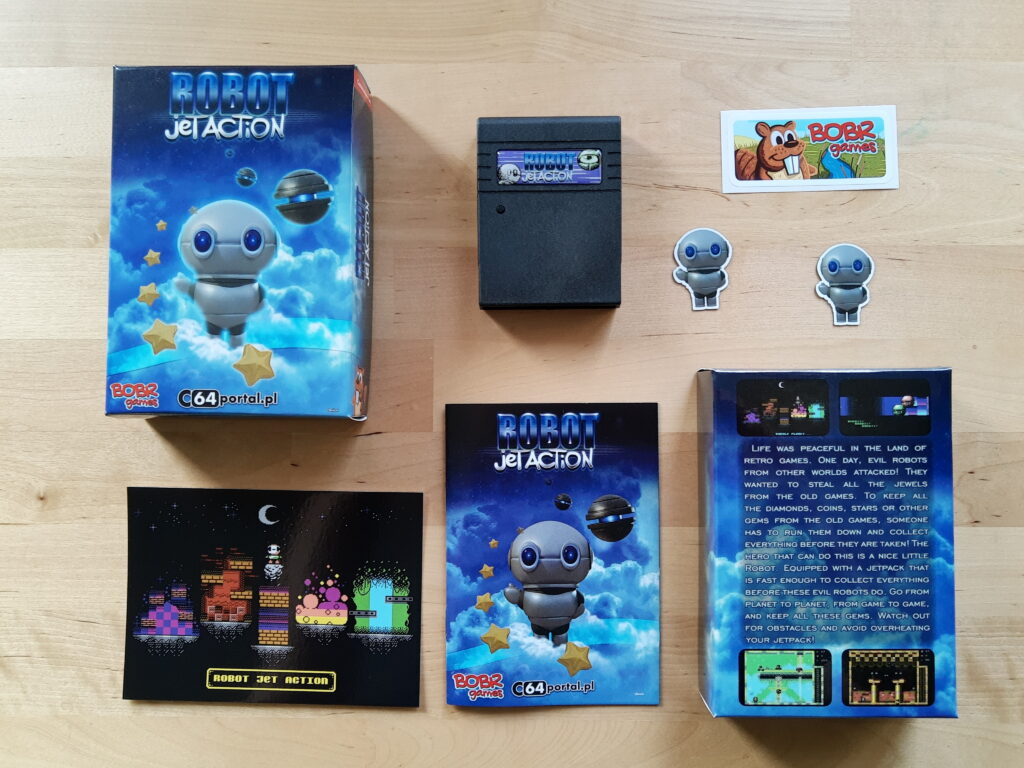 Game Features:
35 challenging levels on five planets.
Each planet refers to some old retro game or games.
The map allows you to choose a planet/world on which the player wants to start the journey.
Level with a boss at the end of each planet/world.
The player decides whether he wants to collect all the items and be PERFECT or go to the next level as quickly as possible.
Extra lives can be collected. One extra life in each world/planet.
C64 hi-res graphics in the rarely used ECM graphics mode.
Great dedicated music composed by one of the best contemporary composers operating on the C64 scene.
An animated intro introducing the atmosphere of the game.
An animated end-sequence when the player succeeds in completing all the levels.
Works on a real 40-year-old Commodore 64/128 and on an modern emulator.
Source code of the game is available at c64portal.pl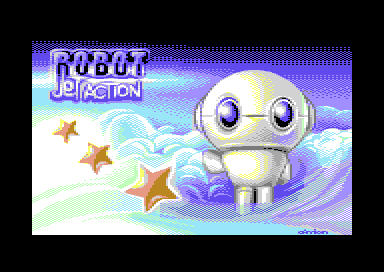 If you prefer digital version, please visit Carrion's itch.io page.
Credits
Idea, design, programming, graphics: Tomasz 'Carrion' Mielnik.
Music and sound effects: Kamil 'Jammer' Wolnikowski.
Cover Art: Tomasz 'Carrion' Mielnik.