This critically acclaimed Commodore 64 game puts you into the shoes of the android L–3573–R, a guardian droid on the Space Station Factory controlled by a rogue AI. Will you be able to figure out what happened to the station and solve the problem?
The game offers more than 60 rooms of the Space Station, filled with diverse enemies and environmental puzzles. During the quest L–3573–R will be able to upgrade its' weapon, collect items and use a few special powers.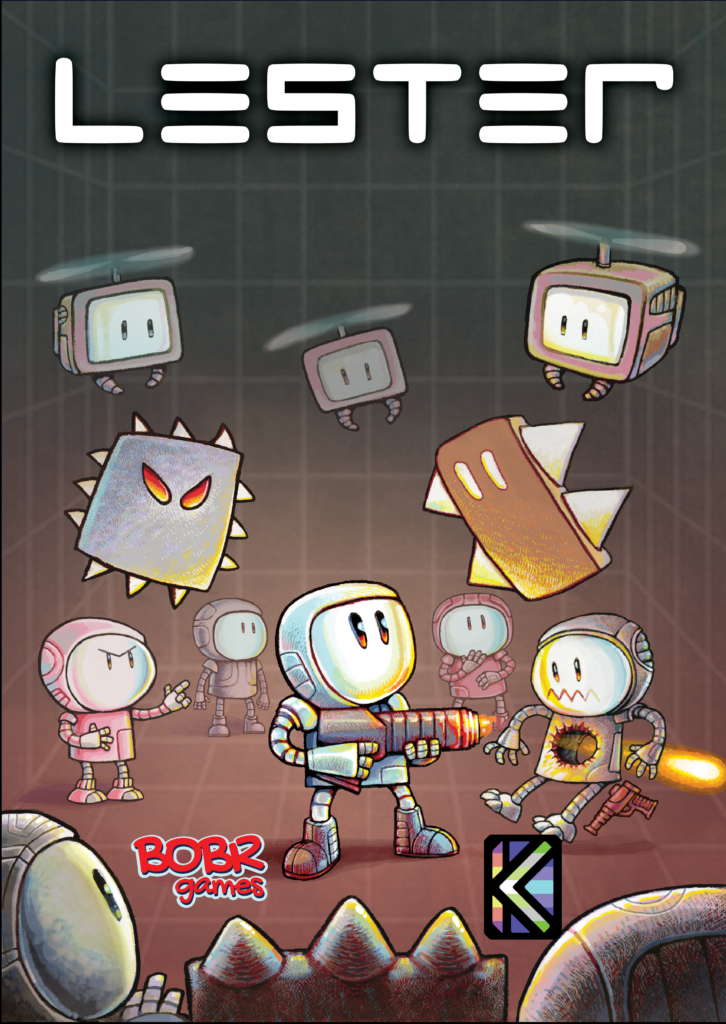 ---
You can pre-order the cartridge in our Beaver's Shop.
---
In a glossy small factor cardboard box you will find:
exclusive interactive cartridge with a LED that lights once you shoot a projectile (limited),
or a cartridge in a black case with a 3d sticker in a foam insert (regular),
a 16 page manual booklet, containing detailed information about the game,
a magnet shaped like android L-3573-R,
a folded map presenting the world of the game,
a round badge,
a postcard,
some stickers.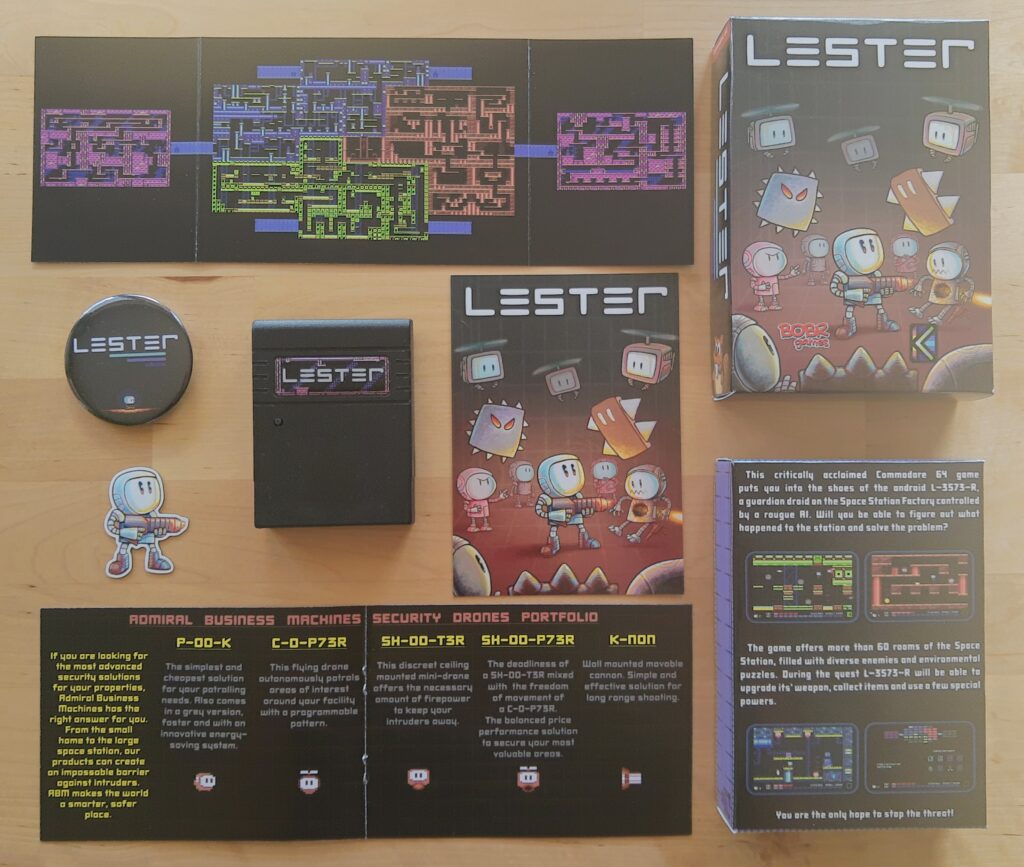 ---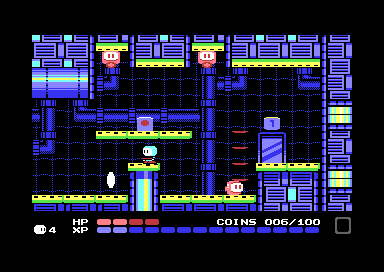 You are the only hope to stop the threat!
---
You can check the digital version of the game at Knifegrinder's itch.io page.
---
Credits
Game: Knifegrinder
Cover art: Vanja Utne