Double Dino – cartridge C64

Have you ever lost your internet connection? Well, if you did, you probably know the dino game hidden in the Chrome browser. This release contains two productions for Commodore 64 inspired by it.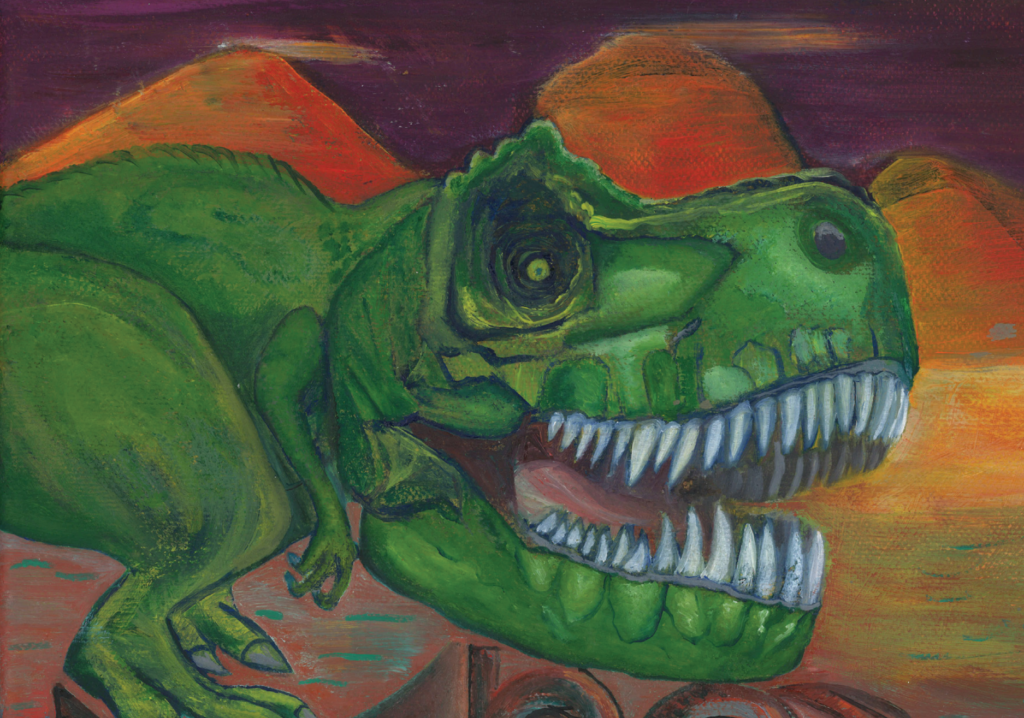 ---
You can order the cartridge in our Beaver's Shop.
---
In a small factor horizontally oriented cardboard box you will find:
cartridge with a 3d sticker in a foam insert,
an 8 page booklet with a manual for the C64 games,
board game inspired by the dino game, that includes:

6 double-sided board fragments,
4 pawns,
single 6 sided dice,
a 12 page booklet with a manual for the board game,

sticker.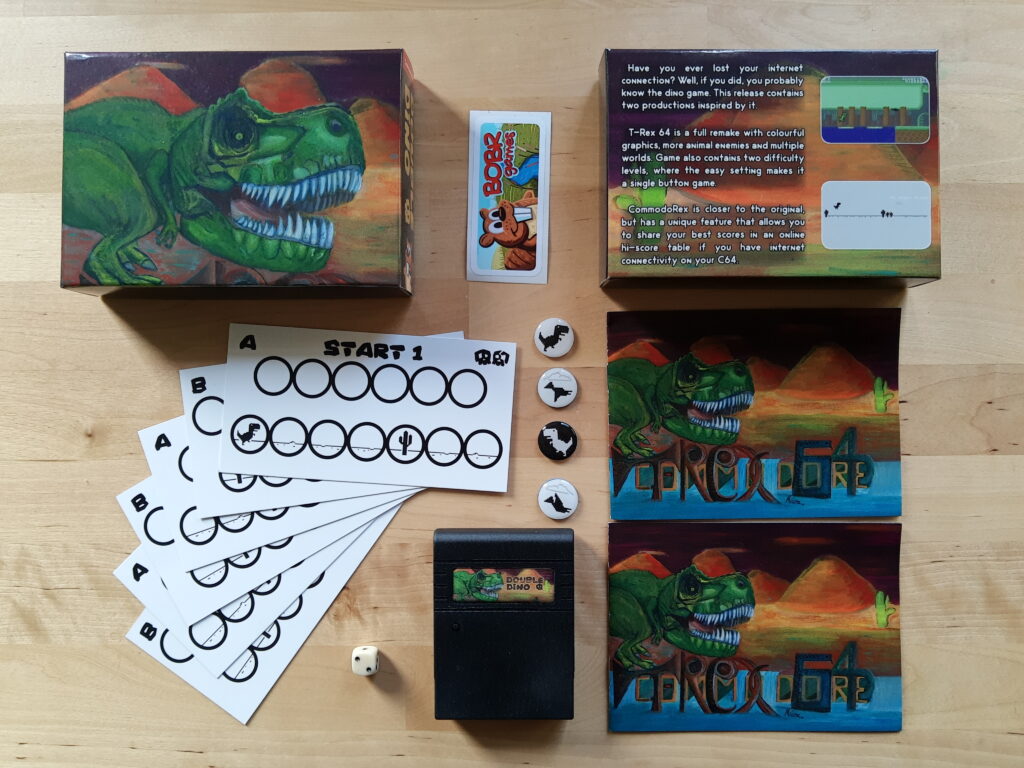 ---
List of games included in this collection:
T-Rex 64 de luxe
by The Lockdown Studio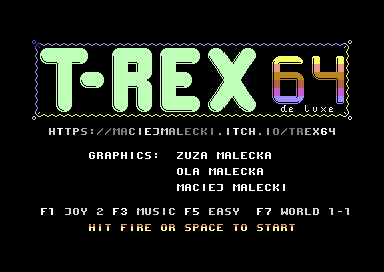 Visit author's page and check the digital version of the game:
maciejmalecki.itch.io
Game features
Help this little green monster in reaching the end of each level. Avoid deadly obstacles such as cactuses, birds, snakes and scorpios. Don't even ask why she is constantly running.
T-Rex 64 offers 18 action packed levels in 4 distinct worlds, dedicated music, joystick and keyboard support.
Physical release offers additional world in comparison to the digital version of the game. This means that there are 4 new stages to beat!
Credits
Level design, graphics by Zuza Małecka, Ola Małecka.
Code, music, graphics by Maciej Małecki.
---
CommodoRex
by Commocore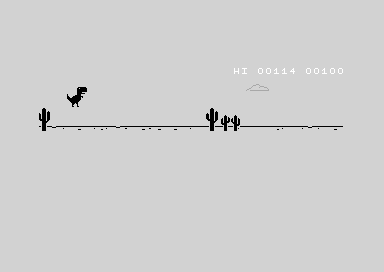 Visit author's page and check the digital version of the game:
commocore.itch.io
Game features
CommodoRex is yet another version of T-Rex, a popular runner that you can play when your Chrome web browser is disconnected from the internet. And doing exactly the opposite was the purpose of this project: to play T-Rex when your C64 is online! With 64NIC+ or WiC64 cartridges attached to your C64 this is possible! But, in case you don't have these cartridges, you still can enjoy playing offline and save your hi-scores to disk or tape.
To use our cartridge along with 64NIC+ you will need an additional port expander. An instruction how this can be done is available at Commocore website.
Credits
Game by Bartosz Żołyński (aka Bago Zonde)
---
Double Dino – Board Game
by BOBR games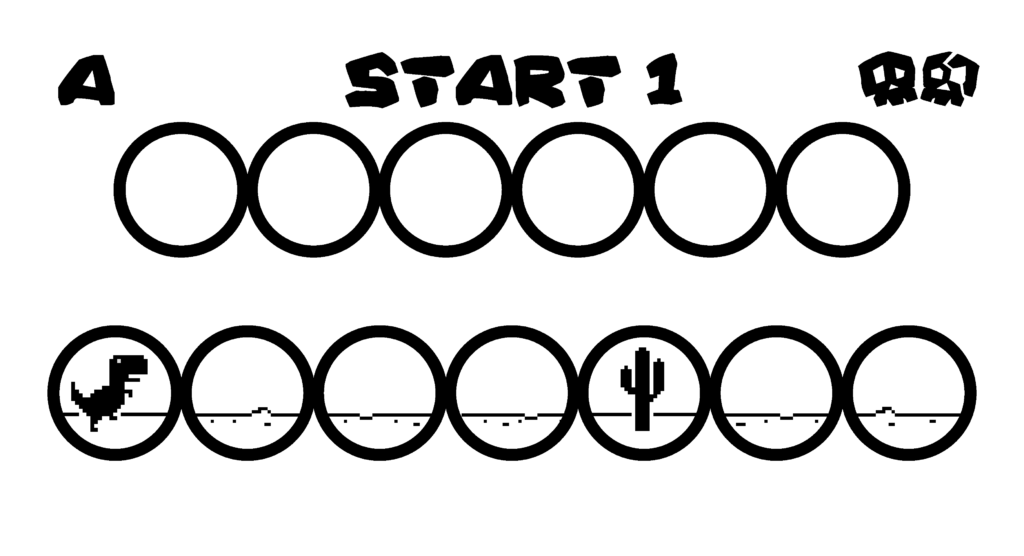 Game features
Three game modes for 1, 2 and 3 players.
High replayability due to multiple board fragments.
Easy to learn, fun to play.
Credits
Game by Łukasz Bobrecki.
This board game was inspired by the "Dino Game", a game built into Google Chrome.
---
Cover art by Wioletta Mularz